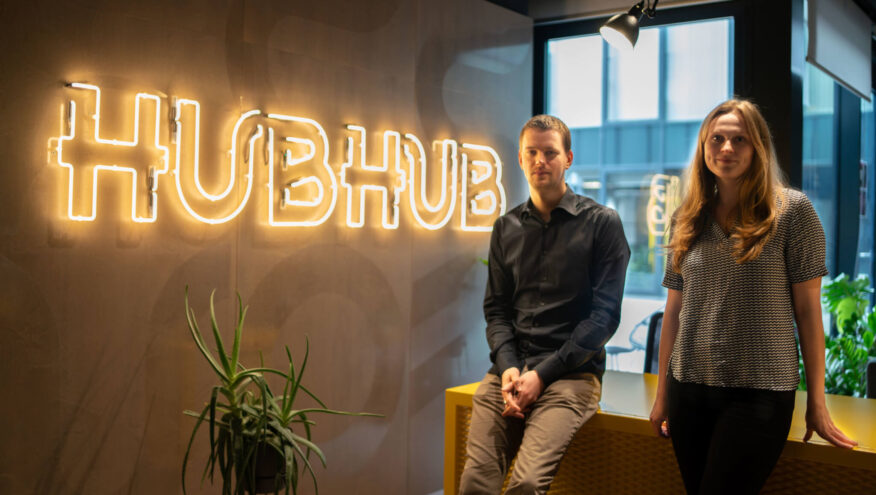 19.04.2021 | 4 min read |
by Andrea Rácz
Meet Our Members – Eurovent
1.      What does Eurovent do and how was the journey up till now?
Eurovent is the European Industry Association for Indoor Climate (HVAC), Process Cooling, and Food Cold Chain Technologies. Our association acts as a bridge between our members and the EU institutions to enable heating, cooling and ventilation technologies to contribute to the EU's climate neutrality ambitions.
Eurovent looks back at more than 60 years of history and is one of the oldest industry associations of its kind. Our Prague office was opened in 2016 and quickly became Eurovent's main hub for communications and public relations, working hard on rejuvenating the association and driving it forward into the modern digital world.
2.      Where did the initial encouragement to start a business come from?
The association represents an industry that started to develop in the 1950s, at a time when the market for heating and refrigeration systems grew rapidly. Simultaneously, the European Economic Community was founded, marking the start of a unified system for the trade in goods.
European manufacturers of air handling and refrigeration technologies felt the need for more international coordination and information exchange, leading to the foundation of two separate associations in 1958, which later joined forces and became Eurovent. Today, we represent all the important players of the European HVACR market.
3.      What do you consider as the biggest advantage of coworking? (in general)
It's definitely the inspiration that comes from the different kinds of people and businesses coexisting together in one space.
4.      What do you like most about HubHub? What was the reason you wanted to work here?
When looking for a new place for our Eurovent office in Prague, we visited many locations around the city. Once we walked into HubHub, we almost immediately knew it's the one. Maybe it was because it ticked all the boxes on Andrea's (too detailed) evaluation sheet, maybe it was the great signature coffee, Milan's inconspicuous presentation of the building's ventilation system (kudos on detecting Stijn's professional deformation) or the 'dog friendly' sticker at the entrance. Something just clicked and we cancelled most of our remaining office viewings.
We already made friends with some of the HubHub's (four-legged) residents and Andrea has been making her childhood dream come true by secretly learning how to play piano in the evenings when HubHub is almost empty. We very much look forward to expanding our Team here and enjoying the inspiring energy this place breathes.
5.      How can you help other HubHubers? How can other HubHubers help you?
Within Eurovent, we have a lot of knowledge on HVACR technologies, EU institutions and processes, or international markets. We look forward to meeting other HubHub residents, getting to know each other and finding out ways how we can mutually benefit from each other's expertise.