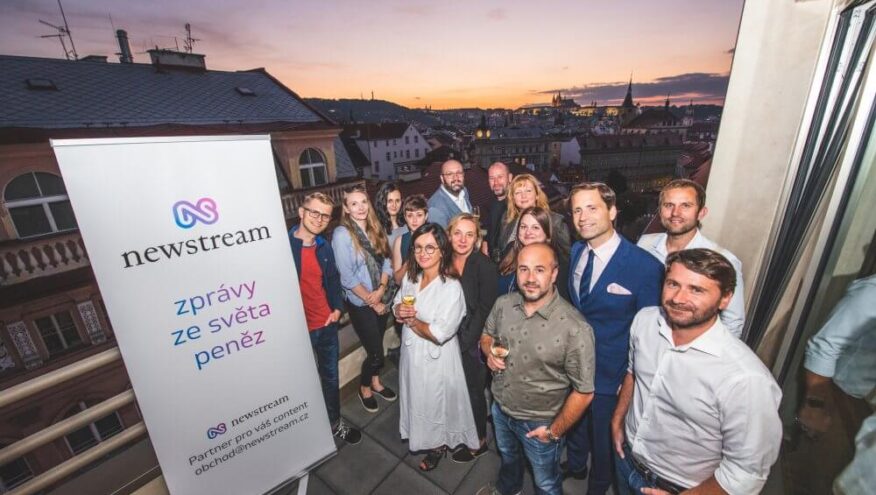 16.09.2021 | 3 min read |
by Andrea Rácz
Newstream Agency editorial team celebrated the official launch of the website with partners at HubHub Palác ARA
The editorial team of Newstream Agency under the leadership of Tereza Zavadilova has been a member of Prague HubHub for only a short time. However, they have quickly become one of the members who are making their activities well known!
Recently, they symbolically christened the new news website newstream.cz at the HubHub in the ARA Palace. This event was attended by hundred of important guests from the Czech business scene.
"We launched Newstream.cz at the beginning of the summer and our ambition is to become one of the top business websites in the Czech Republic. In the autumn we are planning new formats, especially videos, but also print specials," said Tereza Zavadilová, CEO of the news portal newstream.
The partners of the event were the winery Johann W by Jan Dienstl and Vinný dům by Dušan Černoch, as well as SAB Finance and Trinity Bank by billionaire Radomír Lapčík, who is the majority investor of the newstream portal.