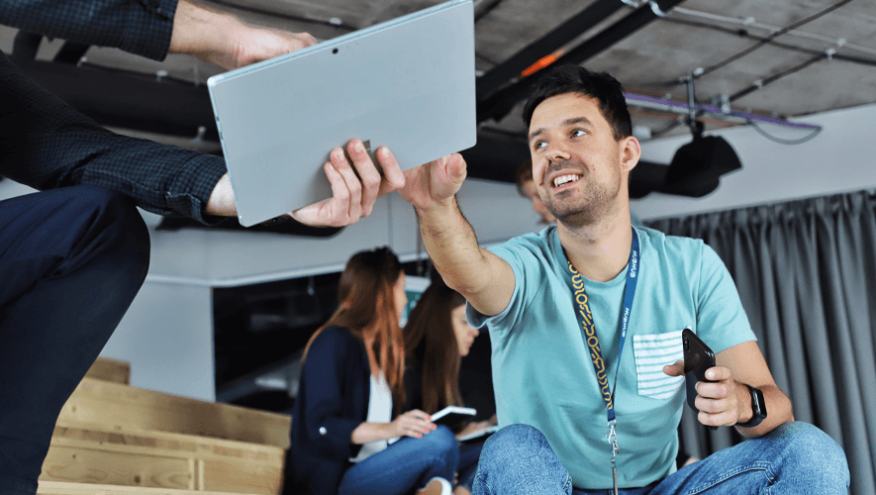 04.09.2020 | 6 min read |
by Andrea Rácz
What Does Flexibility Really Mean With Workspaces
Companies have started to look more for office solutions that can provide them with the peace of mind of not being bound to a long-term expensive lease in case the economic situation goes south. However, the debate seems to omit a proper explanation of what flexible workspace is. Because to say flexible workspace provides companies with flexibility does not make sense and offers no explanation. In this article, I would like to explain the concrete components of workspace flexibility.
Space Flexibility. Probably the most obvious component of flexible workspace is how the space can be adjusted to your company's needs. Flexible workspace usually has its predetermined fit-out, but the client can adjust their space with additional add-ons such as wall dividers, different seating setups, company branding, and things that can cozy up the space like paintings and flowers. And while flexible workspace usually has its own meeting rooms, you may want to have one just for yourself. Converting a part of your area into a meeting room rather than an office is not a problem for a decent landlord.
Term Flexibility. Usually in the past, traditional workspace would be leased out to you for a period of anywhere from 5-10 years. This would be a non-negotiable agreement for the term of the lease. Flexible workspace looks at lease terms differently. They are up for discussion with the landlord about what the needs of the perspective client are, and they may agree on an indefinite lease with a 6 month notice period. The longest duration of a flexible lease is 2 years, but that's not standard and it is usually less than that. The term flexibility is also crucial for the financial stability of a company. This is because while in longer leases that last years, the financial commitment can be in the millions. In terms of flexible leases, the commitment is never that high and instead floats around the thousands. This can greatly help any company with its cash flow and financial planning.
Growth/Shrink Flexibility. When a company that is already in flexible workspace wants to grow because they are doing great, they have no problem to do so. Flexible workspaces are big and adjusted in a way that when such a company needs more space or seats, it is available to them immediately. On the other hand, when a company experiences a downturn and needs to shrink, flexible workspace offers them this option. It can lower the number of seats or reduce the space to be able to better handle the current situation and not overpay for office space. The terms that allow the company to do so are usually laid out in the lease agreement.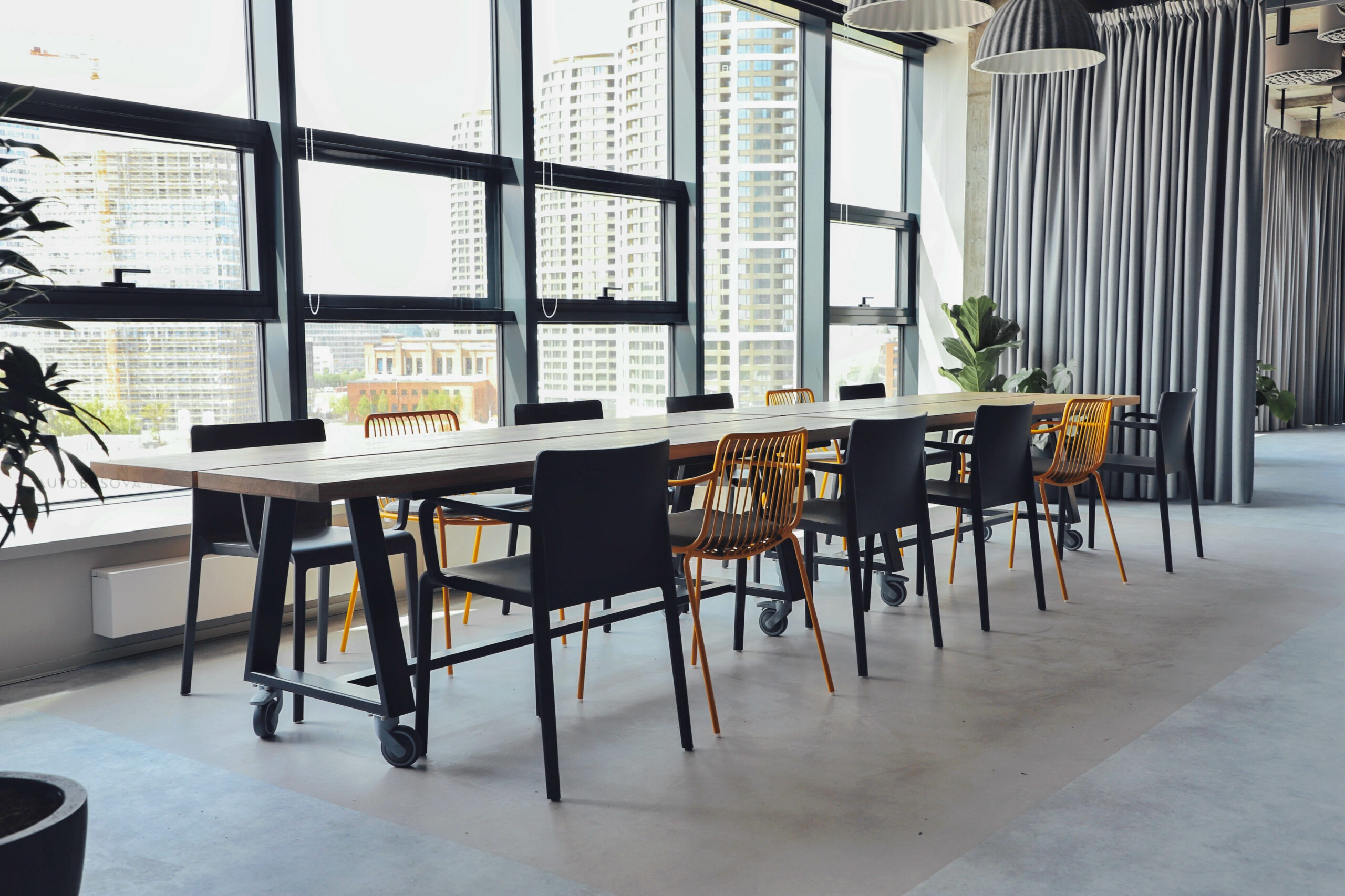 Service Flexibility. Some companies which usually take more space and seats may have special needs to ask of their landlord. For example, more thorough cleaning, special food delivery or a dedicated receptionist, you name it. Flexible workspace can offer this to its tenants quite easily.
Move-in Flexibility. Let's say a company wants to move in as soon as possible because their other office option either just blew up or they need to seat a project team somewhere very quickly. Flexible workspace can seat a big number of new clients basically overnight since the space is already fitted-out and ready (including having all the basic services ready such as beverages, cleaning, high-speed internet and support staff).
Security Flexibility. In our interconnected world, it is always good to be cautious about the security of IT solutions, and more and more companies are realising that. For flexible workspaces, it is no trouble to supply clients with special secure servers on site, their own access system to securely move around the office or a special CCTV solution on top of an existing solution.
Additional Request Flexibility. Finally, any additional request from a client can be taken into consideration. Usually, almost anything is possible and whether or not it is feasible is up to the landlord and the client's budget.
[book_a_tour_form title="Want to be a part of flexible community?" text="We are waiting for you!"]