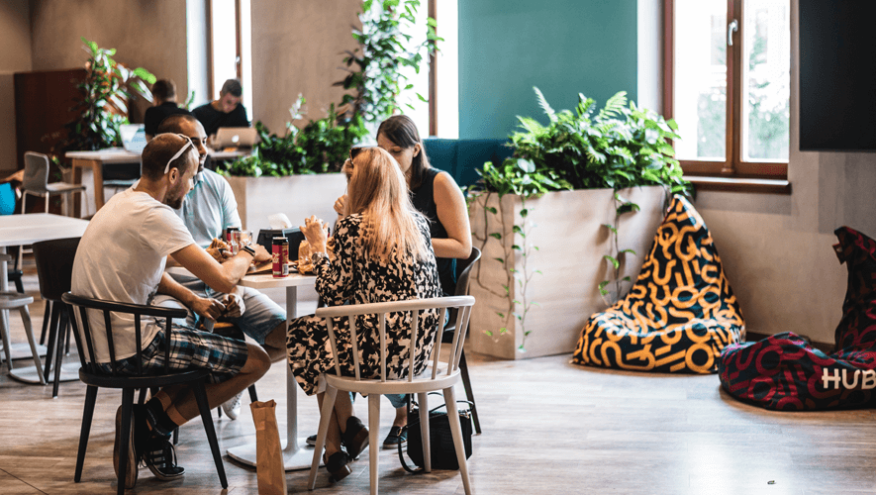 16.09.2020 | 5 min read |
by Andrea Rácz
Career planning in uncertain job market conditions
On an individual level too, we have to face changes that occur rapidly. Today we work differently and at a different pace than we did a couple of months ago. We need new skills to work effectively, and in many cases, job descriptions and professions have themselves changed. In addition to this, unfortunately, many have been made redundant (more than 100,000 people have become unemployed since March in Hungary) and have taken on jobs with a lower prestige or salary to secure their standard of living.
We would be right to think that in such an insecure situation when it is even difficult to gauge the future of job markets, those who are employed are trying to keep their jobs as they are watching current events – including the predicted second wave.
However, the tendency which can be seen at home indicates the opposite: currently the number of people who are actively seeking to change jobs is high. Although some are looking to find a more stable company with a positive outlook for the future, many are more dissatisfied with their workplaces as a consequence of the post-COVID stress, and due to their emotional exhaustion they are willing to leave their secure jobs without a clear prospect of the next opportunity.
Before making any career-changing decisions, it is important to keep in mind that the forces of the job market are reversed: while previously companies were looking for recruits amid strong competition, now they can easily select from the candidates. It can also be stated that based on the experience gained during the pandemic and due to the transformed market, companies today set their expectations and future competencies towards their employees more clearly. This is true to the extent that companies are willing to lay off their employees to bring in new talent that can help them achieve long-term success.
Based on the above, it can be said that in the midst of the uncertainties of the present, conscious career planning and preparation for the future are of paramount importance no matter if we are thinking about changing our job or position, freelancing or starting our own venture. To this end, it is important to consider to following:
Keep an eye on our mental wellbeing! The past few months have put us under a lot of mental stress. Resolving it and finding balance in our lives is a necessary step to moving forward with the changes regarding our jobs. Besides the well-known stress relieving activities (e.g. sport, yoga, relaxation, sleeping, spending time with our friends and family), consulting with an expert might be worth considering.
Actively follow the changes in our professions and industries! One of the criteria of successful career planning is continuously tracking the business environment (e.g. the economic situation, characteristics of the industry, decisions of key players in the industry, technological changes) and how the job market changes (e.g. desired professions, skills, actively recruiting companies) by reading analyses. In addition to this, look out for the changes and advances in the areas which are related to your skills and expertise. As a result of these steps, we can build our knowledge and make more informed decisions.
Assess our opportunities and improve ourselves! It is necessary to bravely face ourselves and clearly see our skills, ambitions, personalities, desires and weaknesses. During this process, solidify the directions in which we should develop ourselves and those in which we should not. Today it is important to plan for the future with many alternatives. This not only means considering the next steps but having a plan B or even C.
We must assess our financial resources and plan consciously! The past few months have highlighted the importance of having financial reserves and making our decisions related to our job based on our financial status.
For a long time we have heard about the necessity of continuous development, and in the current dynamic, circumstances that improve our skills and expand our knowledge become even more important. This is attainable through a wide range of free and reasonably priced online courses.
We need to be more proactive and flexible! Changing careers, similar to job searching, requires grit, effort and taking the initiative. We need to take the lead and move forward by overcoming our previous patterns and fears – be it attending events, networking or directly applying for a long-wished-for position.
Being able to adapt flexibly to changes has also become a fundamental skill on the job market which can take the form of being open to a certain type of employment, adapting to technological changes or working from home. Being flexible to take on temporary jobs, the so called life-saving career solution, has become more important.
It is important to think about this period – even though we may have faced difficult and stressful situations – as an opportunity to gain experience which will help us shape our thoughts about our career and will lead to more dynamic career planning.