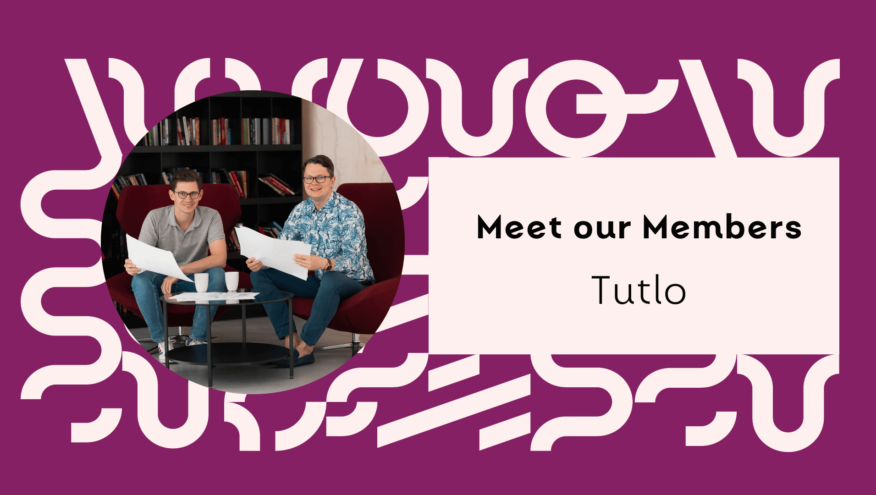 21.06.2022 | 3 min read |
by Administrator
Meet our Members – Tutlo
Who are you? What is your mission?
Tutlo are modern English language courses that are 100 percent online. Our tool is used by over 20,000 students every month. Unlike the courses offered at traditional language schools, Tutlo offers a solution tailored directly to the student's needs. Lessons are available for everyone in the world on request, without prior appointment, and in any chosen place.
You just need to log in to our platform and take an individual online English lesson with a native speaker or a Polish teacher, at a level adjusted to the course participant. Learning with Tutlo is very convenient, it means fast progress and overcoming the speaking barrier.
Our mission is to provide everyone in the world with easy and convenient access to effective learning. Although we teach one language on the Tutlo platform for now, our ambitions go much further. We know that the best teacher is a native speaker, however, finding such a teacher in the place of residence is often difficult, and in many smaller cities – impossible. Thanks to its effective application technology, we successfully manage to overcome the limit of thousands of kilometers in such a way for our students to improve their language skills wherever they want.
What do you think I'd be most surprised to find out about your business?
You'd be surprised how Tutlo loves to innovate and how we make it happen with the help of our creative talents! You will also be surprised about the approachability and warmth that runs in our team.  Client-wise, our students are surprisingly keen on learning from local tutors despite the big number of Native Speakers and English Experts we have on the platform.
Do you have anything you're particularly proud of? We're happy to spread the good news! 
Tutlo's innovation has been recognized by the Orange Fab Poland acceleration program, where we became a finalist. In the early stages of the company's development, Tutlo participated also in DMZ Toronto. It is the most prestigious university acceleration program in the world. It conducted an incubation and acceleration process of 317 businesses, raising nearly $400 million of funding for them. In three months, our channel on Tik Tok collected 92,000 followers organically. This shows that learning English can be fun and engaging even on such "Zoomers" channels.
6 years ago, we did not even dream that our platform would have 20,000 customers  monthly. We were aiming for several hundred customers. This shows how much work we put into our development. If we are already talking about achieving goals, then of course we cannot skip our team. We are very proud of what a great team we created together. At the moment, there are nearly 1,000 people who are there every day involved in the development of Tutlo.
How did it happen that you ended up in HubHub? What was the deciding factor?
Most of all, we were looking for a place that would match our energy and HubHub offered it to us. The location of the office also influenced our decision, it is right in the city centre, which makes it very convenient. Additionally, we liked the space. We can modify the number of places when we need to, which is a very big plus in the pandemic era. We were also captivated by the large amount of plants and greenery, quiet room, game room, bar area and, above all, many meeting rooms.
How do you leverage the potential of our community? 
From September to November, we were the organizer of Beer and Prosecco Thursdays with Tutlo for the entire HubHub community. It facilitated integrating with other members. Additionally, we sometimes use HubHub space as a plan for our short videos on social media. You can check them out on our Tik Tok account for example. If you are looking for a place where the atmosphere is friendly and the people are helpful and
always smiling, you can go ahead and choose Hub Hub.